---

Settembre 2003 

 VECCHIA GUARDIA Firenze 1993 comunica il proprio autoscioglimento.
Ringraziamo chi in questi dieci anni ha condiviso con noi 
gioie e dolori fuori e dentro ogni stadio.










---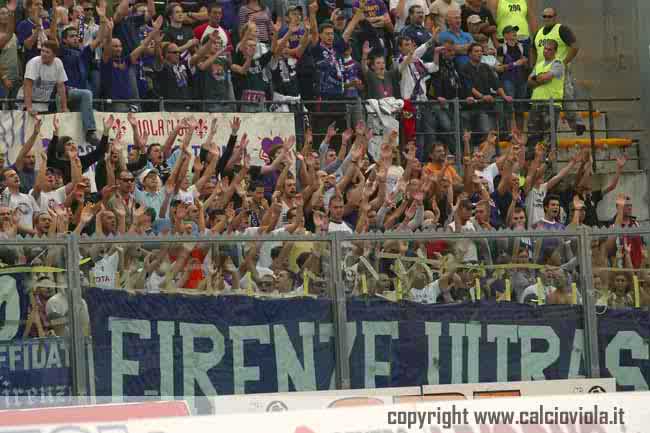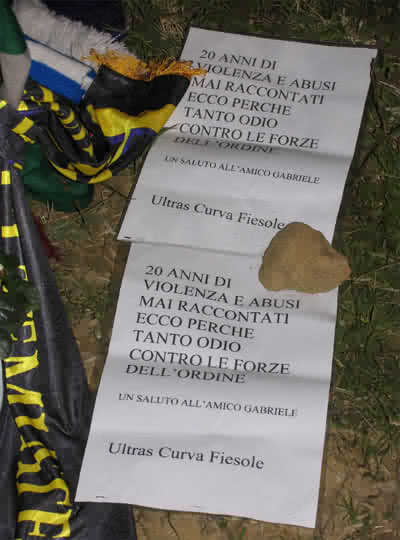 ---
list of VECCHIA GUARDIA pics
---
ACF 1926 & ULTRAS LINKS
IL NUOVO LIBRO SULLA STORIA DEGLI ULTRAS VIOLA !!:
ULTRAS DIFFIDATI: ottimo sito per lottare TUTTI INSIEME contro gli abusi del calcio moderno....
U.S. Catanzaro 1929: unofficial site
MENTALITA' ULTRAS:
TORO ON THE NET: Torino Calcio Unofficial Page
RAGAZZI della MARATONA: RdM Curva Maratona Torino Official Page
GRANATA KORPS MILANO: GK TORO sez. Milano official page
FRENTE ATLETICO ULTRAS FONDO SUR: Atletico Madrid Ultras
ULTRAS SUR Siempre Fieles 1980: Real Madrid Ultras
ORGULLO VIKINGO Real Madrid:
BAJEN VIKING: Hammarby IF Stockholm Ultras
SOCCER FANS: All about ultras worldwide !
B.W.D. ULTRAS: Dinamo Moscow F.C. Ultras
URBAN SERVICE: Fc Nantes Ultras
ULTRAS TERNANA & FREAK BROTHERS:
7 BELLO Curva Fiesole FIRENZE:
ULTRAS CATANZARO 1973:
DELIJE: Red Star Belgrade Ultras
FOSSA DEI LEONI 1968: A.C.Milan Ultras
HOOLIGANS LEGALIZATION MOVEMENT:
Brescia1911 - Mentalita' ULTRAS:
DIRETTIVO XVIII APRILE Curva Ferrovia FIRENZE:
ULTRA BOYS '90: Strasbourg Ultras
COMMANDO ULTRA '84 : Marseille Ultras
BAD BLUE BOYS: D.Zagreb Ultras
BRAHAMI 13 PANATHINAIKOS:
NUOVA GUARDIA Dinamo Bucarest:
TERRACE TROUBLE:
CURVA SUD ROMA: a good site about Roma and the italian ultras movement
LAKE ZONE CURVA SUD VERONA:
ROVERETO HELLAS FANS:
ABERDEEN SOCCER CASUALS 1980:
BRIGADAS BLANQUIAZULES ESPANOL:
Cardiff City SOUL CREW:
CFC HEADHUNTERS:
Hooligans Online:
CASUAL CULTURE:
THE LIONS DEN:
FEYENOORD / a way of life:
Wild Kaos Atalanta:
PROGETTO ULTRA': Sito Ufficiale
CIMELI di GUERRA: a good photo-site about ULTRAS italian history......